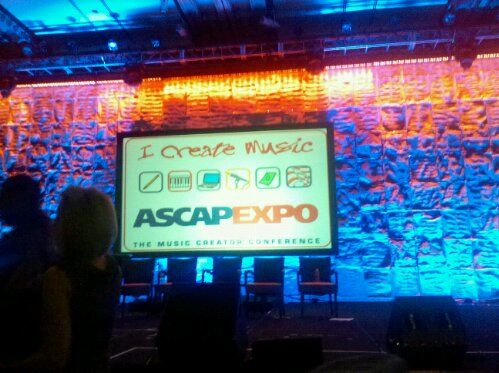 Waiting on John Mayer to speak at the ASCAP EXPO in Hollywood. So far its been an information packed here in LA…but to save you the price of getting here I'm about to sum it all up in one paragraph.
Love what you are doing with all of your heart, if not quit! Next,get off your ass, take a risk, be ready to starve, do whatever it takes to reach your goals, and don't stop until you reach your goals.
Yes, the same content that you get when you listen to any Tony Robbins audio series. The people who have "made it" put the necessary time and work into chasing their dreams.
Jane't A. Sewell-Ulepic, you know her as the girl who wrote "Empire State of Mind", is married with children. She doesn't make excuses about not having time, she makes it. Jane't is up until 3am working and out of bed every day by 5:30am. Crazy yes, but she's willing to put unlimited time and effort into making her dreams a reality. ARE YOU?
Comments
comments