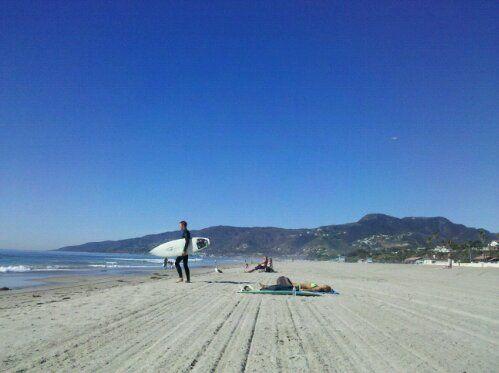 I've had a great run in Chicagoland over the 12 years, but this Winter I'm trading lake effect snow for warm Cali sun. After performing and or promoting for 150+ events per year, I needed a new challenge.
No stranger to change, I began my career by making a name for myself at ISU (as DJ Smurf) then repeating 2 more times (in Chicago as Smurf and again as The Mixmaster Dan Morrell). I figured another round of reinvention on left coast would be fun. So I loaded up the truck and moved to Hollywood, "hills that is" and am taking the biggest gamble of my career.
I've been here just over a month and already scored a job at AMP Radio 97.1 FM (where Carson Daly does his morning show), been in a music video, hired to produce 3 remixes & 2 original songs, discovered amazing unsigned talent, possibly found a way to help artists to collect millions yearly in uncollected royalties, and most importantly, have been at parties attended by celebs from Nikki Sixx to Chuy (Chelsea Handler's lil guy).
With just under 5 months left here I'm excited to see what California has in store for me…and with just under an hour before I have to be at the radio station, am excited to lay here on Zuma beach in Malibu and listen to the ocean.
I want to thank You for supporting me through out my career by downloading my mixes, coming to my shows, and telling your friends about me. You have given me the confidence to leave my comfort zone to swim with the sharks! Lastly, I want say thanks again in advance for your continued support and please….wish me luck!
Cheers,
Dan
Comments
comments